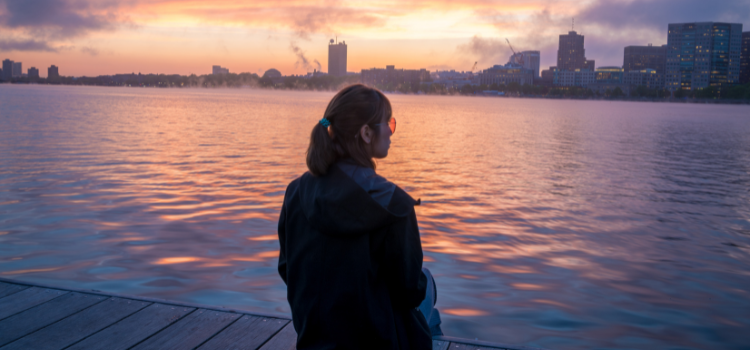 Boston "Deep Cuts" for Frequent Travelers
Tired of eating the same old Fenway Franks? Looking for something more off the beaten path than the typical, touristy spots that even the Boston beginners know about? You've come to the right place. We have a guide to some of the best Boston "Deep Cuts" for those looking for a more hidden side of Boston that not everybody knows about. 
At Boston Charter Bus Company, we are committed to providing safe, reliable, and comfortable group transportation services in the Boston area. We have access to a vast network of charter buses and minibuses that are perfect for any group or occasion, from weddings to corporate events to private events.
When you're ready to book your Boston charter bus, you can give us a call any time, 24/7, at 617-314-7577 for a free, no-obligation quote. And even if you aren't looking to rent a charter bus, feel free to still check out these Boston Deep Cuts!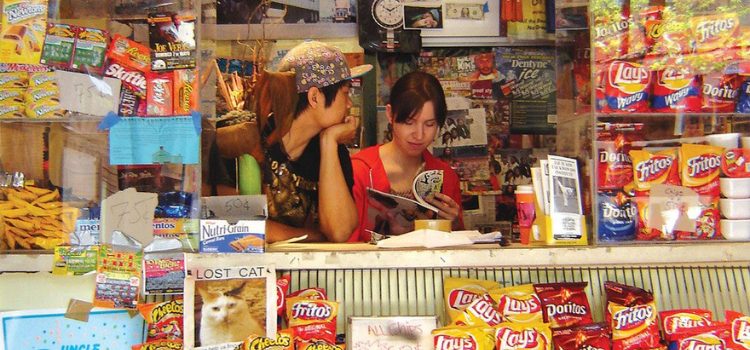 Bodega
Did you ever expect to find a hidden upscale streetwear store behind a fake Snapple machine in the back of an unassuming convenience store? No? Then prepare to be surprised! The entrance to Bodega is disguised as a convenience store, complete with tuna, laundry detergent, canned goods, and other nonperishables you'd expect to find there. The inside of the store is cramped, stuffed with food and convenience items, and is not very appealing. But in the back corner, open the Snapple machine door to enter the real Bodega. You'll find high-end sneakers, street-style hoodies, jeans, and more on lacquered shelves in an open, hip environment. 
Address: 6 Clearway St, Boston, MA 02115
Charter bus tip: Bodega is on a one-way, narrow road that is often full of cars utilizing the street parking. If you are renting a Boston charter bus and want to visit Bodega, it's best to use an 18-passenger minibus to be able to navigate the tight street, or park up the street and walk the rest of the way to Bodega.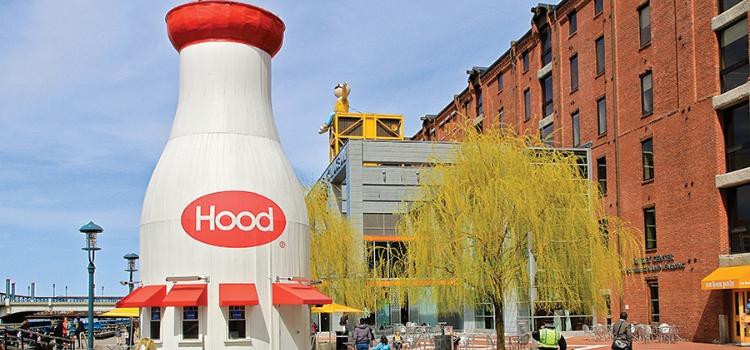 Hood Milk Bottle
There are many great restaurants in Boston for foodies to explore, and the region is known for its seafood fare like clam chowder, lobster rolls, and fish and chips. But one unique restaurant in the Boston area is the Hood Milk Bottle. Located right next to the Boston Children's Museum, the 40-foot-tall wooden milk bottle got its start in 1930 as a stand selling homemade ice cream by Arthur Gagner. After a decade of being abandoned during the 1960s, it was purchased by a dairy company that moved it to the Children's Museum. Today, it's still an ice cream stand, and sometimes movies are projected onto the large white side of the bottle. 
Address: 306 Congress St, Boston, MA 02210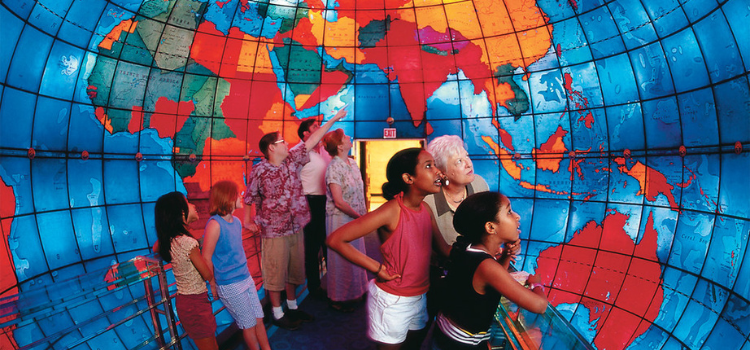 The Mapparium
Boston is a city rich in history, and history buffs will find themselves right at home when they explore the historical side of Boston. One stop you will want to add to your Boston history tour is the Mapparium. The Mapparium is a giant, colorful, inside-out stained glass globe built in 1925, and is inside The Mary Baker Eddy Library. The library also serves as a museum and repository for the papers of Mary Baker Eddy, the founder of Christian Science. The Mapparium itself is three stories high and allows you to see the world in a way that doesn't distort the surface of the earth. The map hasn't been changed since 1935, meaning you can still find places like Siam and French Indochina. 
Address: 210 Massachusetts Ave, Boston, MA 02115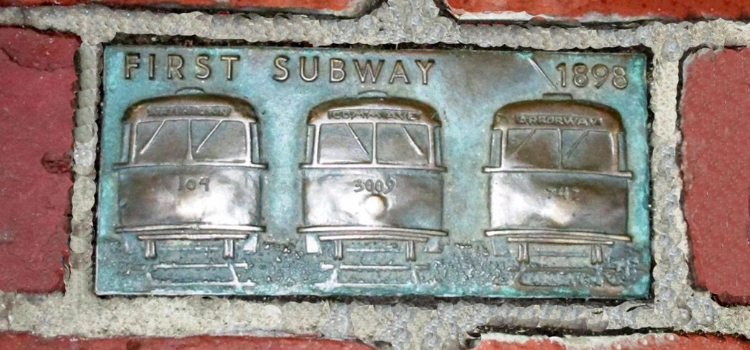 Boston Bricks
A few steps away from the Boston Freedom Trail, in Winthrop Lane between Otis and Arch, are the Boston Bricks. The Boston Bricks are a whimsical art installation that tells the story of Boston's past and present with bronze, brick-sized reliefs along the pathway. There are almost 100 of them, and the project is funded by the Browne Fund in Boston and A. W. Perry and Ryan Associates. Find bricks dedicated to aggressive Boston drivers, 19th-century baseball gloves and Fenway Park, Boston newspapers, the Franklin Park Zoo, and other things that make Boston the city it is today. 
Address: Winthrop Lane, Boston, MA 02110
Charter bus tip: The Boston Bricks are a great detour for student groups or field trips, and spotting the bricks are a fun way for kids to learn about Boston's history. If you are looking for group transportation for your Boston school group, Boston Charter Bus Company can help. Just give us a call at 617-314-7577 and we can help you book a school trip bus rental in Boston.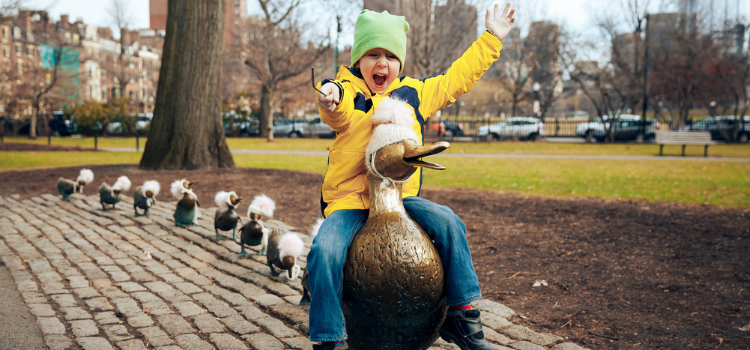 Make Way for Ducklings Statue
If you are exploring the Boston Public Garden, Franklin Park, Boston Common, or any of the other parks and outdoor spaces in Boston, be sure to check out the adorable "Make Way for Ducklings" statue by Nancy Schön. The beloved little statue features Mrs. Mallard and her brood of eight ducklings marching across the road, whose names are Jack, Kack, Lack, Mack, Nack, Ouack, Pack, and Quack. During holidays and other special occasions, you can find Mrs. Mallard and her ducklings dressed up in Santa hats, sports jerseys, and other little outfits.
Address: 4 Charles St, Boston, MA 02116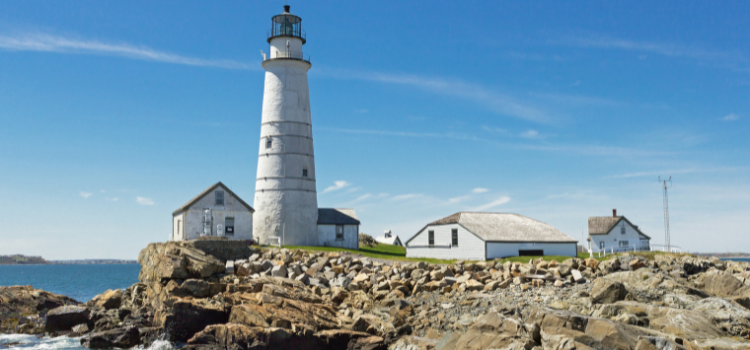 Boston Light
Looking to brush up on your nautical history? Visit the Boston Harbor Islands Welcome Center on the Rose Kennedy Greenway and sign up for a fully narrated, two-hour tour of three Boston lighthouses. One of the lighthouses on the tour, Boston Light, is the first lighthouse that was ever built in the United States. Dating back to 1716, Boston Light is the oldest lighthouse in America that is still standing. If you have a group of 25 people or more, you can inquire about discount pricing for your tour. 
Address: 191 W Atlantic Ave, Boston, MA 02110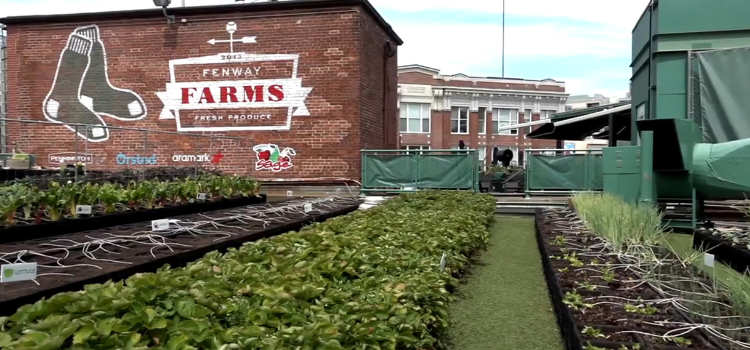 Fenway Park Garden
Fenway Park, a staple for Boston sports fans and just fans of baseball in general, may not be what you expect to see on a list of hidden gems in Boston. But what many don't know is that there's actually an entire vegetable garden atop Fenway Park, and you can see it! Next time you are at a game, walk over toward the back of the left-field wall, just beyond the left-field foul pole. Go up to the third floor of the suite level and look down to see the 5,000-square-foot garden, which was built in 2014 and produces nearly 6,000 pounds of produce a year. The garden grows herbs, tomatoes, potatoes, lettuce, broccoli, eggplant, carrots, zucchini, and more. The produce is used at various eateries throughout the ballpark and nearby restaurants, and any leftover harvest at the end of the season is donated to local Boston food banks. 
Address: 4 Jersey St, Boston, MA 02215
Charter bus tip: Fenway Park, like many other sports stadiums, tends to be a complete madhouse, especially during game day. A charter bus driver can drop you and your group off so you can avoid the traffic and hassle of finding parking. At Boston Charter Bus Company, we have experience providing group transportation for sports teams and sports fans alike.
See the Secret Side of Boston with Boston Charter Bus Company
We hope you learned something new about the secret side of Boston! We at Boston Charter Bus Company want to make sure you have the best charter bus rental in Boston for your group's upcoming trip. Give us a call at 617-314-7577 whenever you are ready, and we can connect you with the perfect rental for you and your crew. 
Do you need to rent a charter bus?