Boston for History Buffs
If you love history, you'll love Boston. What other city was home to the Boston Tea Party, the Battle of Bunker Hill, and the founding of the first African American regiment in the Civil War?
Boston regularly welcomes students, tour groups, and history buffs who want to learn more about the city's historic buildings, and Boston Charter Bus Company provides an easy way for you to reach all your destinations. Check out our list of the best historical stops in the city, and call us at 617-314-7577 when you're ready to book a charter bus for your trip to Boston.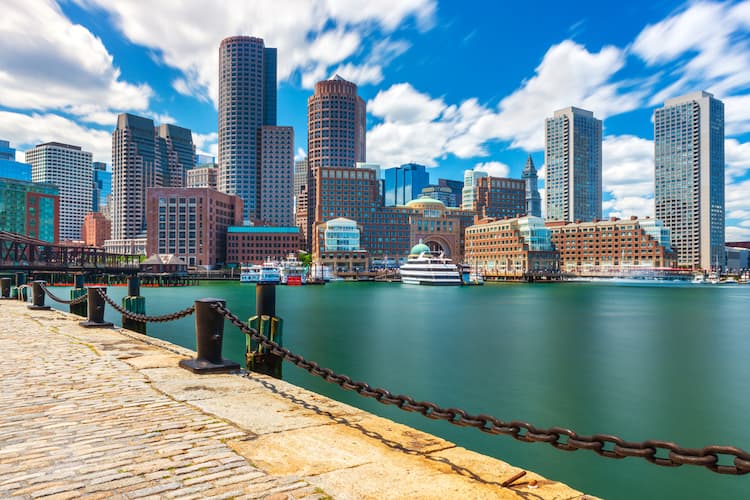 Destinations Along the Freedom Trail
Boston's 2.5-mile Freedom Trail takes you past 16 of Boston's historic sights. Guided group tours, including tours with costumed historical interpreters, are usually available (though they're suspended at the time of this writing due to the COVID-19 pandemic).
If you need an ASL interpreter for the tour, let the Freedom Trail guides know when you make your booking online. The Trail is accessible, but since it requires a lot of walking, guests with mobility issues may want to use a wheelchair. You can request an ADA-accessible bus if you need one, and your charter bus driver should be able to drop you off where the tour starts at Boston Common.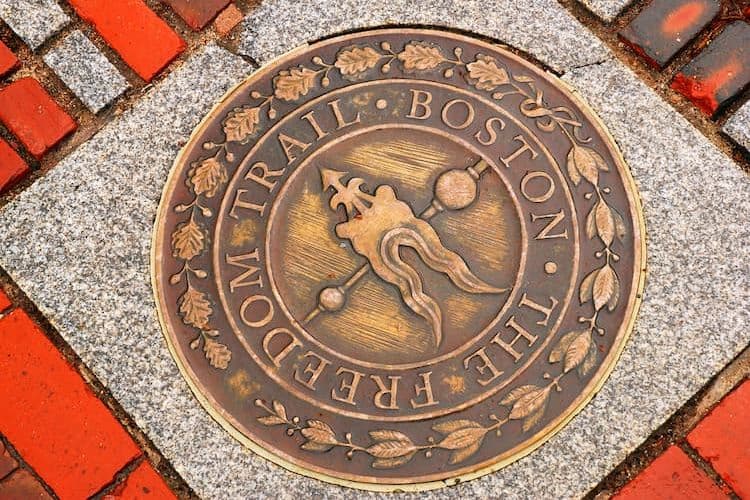 There are three oversize parking lots near The Freedom Trail where your driver can park the bus after they drop you off:
Boston Convention and Exhibition Center (415 Summer Street, Boston, MA 02210)
Constitution Wharf (1 Constitution Road, Charlestown, MA 02129)
Sargent's Wharf (269 Commercial Street, Boston, MA 02109)
If you only want to travel part of the trail, we've noted some of our favorite stops below—but every part of it is worth seeing if you get the chance.
Boston Common
Established in 1634, Boston Common is America's oldest public park. It's filled with beautiful trees, fountains, flowers, and statues, and in winter Bostonians go skating on the Frog Pond.
Address: 139 Tremont St, Boston, MA 02111
Granary Burying Ground
This cemetery was dedicated in 1660 and provides a final resting place for many of Boston's most important citizens. Your group can visit the graves of Paul Revere, Samuel Adams, and John Hancock, who was the first signer of the Declaration of Independence.
Address: Granary Burying Ground, Tremont St, Boston, MA 02108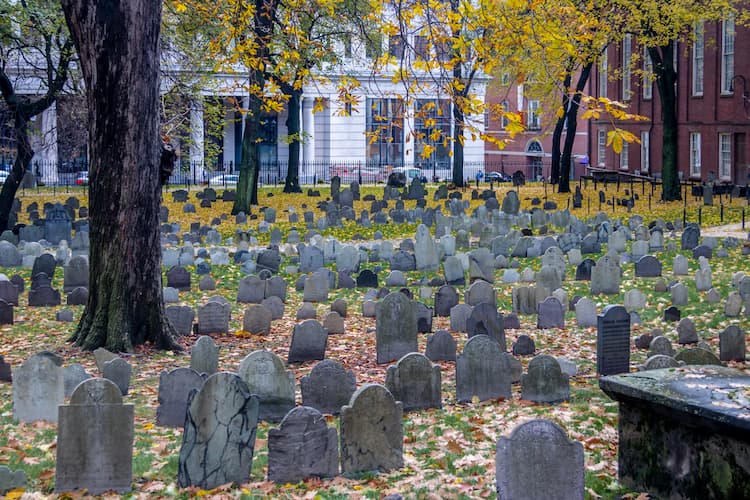 Old South Meeting House
Built in 1729, this Puritan meeting house is where the colonists decided to carry out the Boston Tea Party. If you're lucky enough to visit on December 16, you can witness Bostonians performing a reenactment of that historic protest.
Address: 310 Washington St, Boston, MA 02108
Site of the Boston Massacre
Stand on the cobblestones where 5 Boston citizens were killed by British soldiers in the 1770 Boston Massacre, an event that motivated the Revolutionary War.
Address: Corner of State and Congress streets, Boston, MA 02109
Paul Revere House
Built in 1680 and owned by Paul Revere from 1770-1800, this house has been transformed into a museum with period furnishings. Your group can stop here to learn about Revere's life, his role in the Revolutionary War, and his famous ride through Boston.
Address: 19 N Square, Boston, MA 02113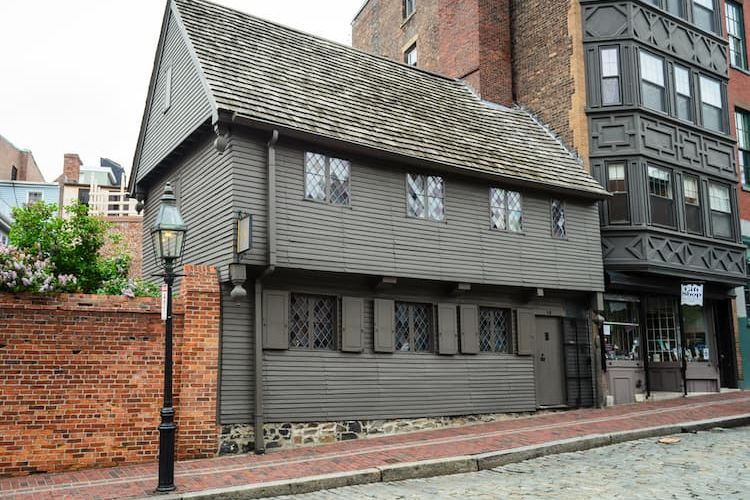 Old North Church
Old North, officially called Christ Church in the City of Boston, is the city's oldest surviving church. Established in 1723, it later became famous for putting up the "one if by land, two if by sea" lanterns that Paul Revere looked at before beginning his ride.
Address: 193 Salem St, Boston, MA 02113
Destinations Along the Black Heritage Trail
Boston has not one but two important historic trails you can explore during your visit. The Black Heritage Trail covers 1.6 miles in north Beacon Hill, which was the largest free Black community in America before the Civil War. The tour includes 14 sites, most dating back to the 19th century, and many that were once stops along the Underground Railroad.
You can leave your charter bus at any of the same parking spots you would use for The Freedom Trail, since the two trails begin near one another. After you disembark, visit the National Park Service at 46 Joy Street for free guided tours (temporarily suspended at the time of this writing) or brochures that will help your group explore on your own. Looking for more guidance? We've listed some of our favorite stops along the trail below: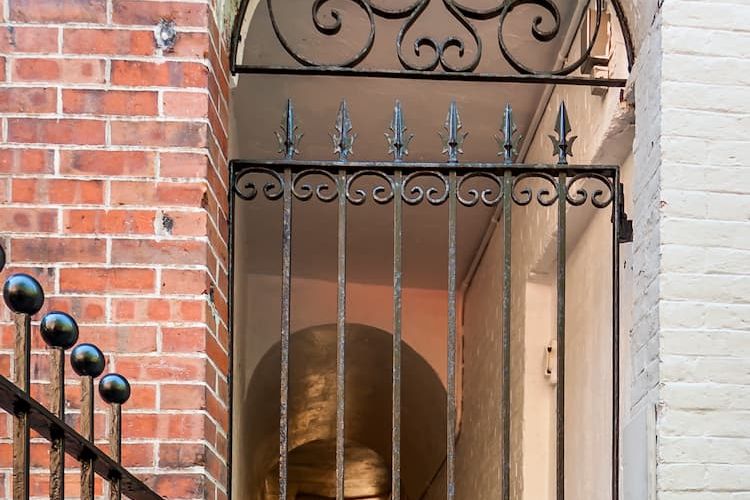 Gateway to an Underground Railway stop on the Black Heritage Trail
54th Regiment Memorial
This beautiful stone memorial honors the first African American regiment in the Civil War. The regiment was led by a white man, Col. Robert Gould Shaw, but the entire rest of the regiment consisted of Black men who volunteered to fight for the Union. One of the regiment's most famous members was Sgt. William H. Carney, who was severely injured retrieving the regiment's flag. This courageous act made him the first African American recipient of the Medal of Honor.
Address: 54th Regiment Memorial, Beacon St, Boston, MA 02108
George Middleton House
This house was built in 1797 by George Middleton, who served as a colonel in the Revolutionary War and was a leader of Beacon Hill's African American community. Although it's now a private residence and people aren't allowed inside, you can see the outside of the building and learn about its history.
Address: George Middleton House, Pinckney St, Boston, MA 02114
Abiel Smith School
The Abiel Smith School was built in 1835 to serve the needs of Black students. Today, it's the oldest still-standing school for African American children and part of the Museum of African American History. Inside, you'll find historic prints, photographs, books, and artifacts that explore the Black experience in the early days of Boston.
Address: 46 Joy St, Boston, MA 02114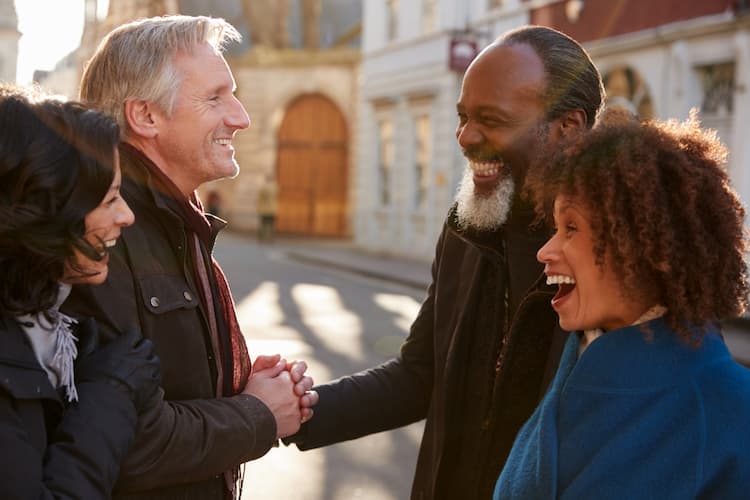 African Meeting House
The final stop on guided tours, the African Meeting House is also part of the Museum of African American History, which means it's filled with fascinating artifacts. Built in 1806, it's the oldest still-standing Black church in America and served as a community gathering space as well as a church. It continues that tradition today by hosting NAACP meetings.
Address: 8 Smith Ct, Boston, MA 02114
Other Destinations Around Boston
Boston has so many historic destinations that you'll find many that don't fall on either the Freedom Trail or the Black Heritage Trail. We've listed a few of our favorites below, and as a bonus, these locations are close to the motorcoach parking lots you would use for the Freedom Trail.
Boston Public Garden
The Boston Public Garden lies right next to Boston Common and was the first public botanical garden in America. Though it didn't make the cut for the Freedom Trail due to being established in 1837, it includes beautiful Victorian-style gardens and the iconic Swan Boats, operated by the Paget family for more than 100 years.
Address: 4 Charles St, Boston, MA 02108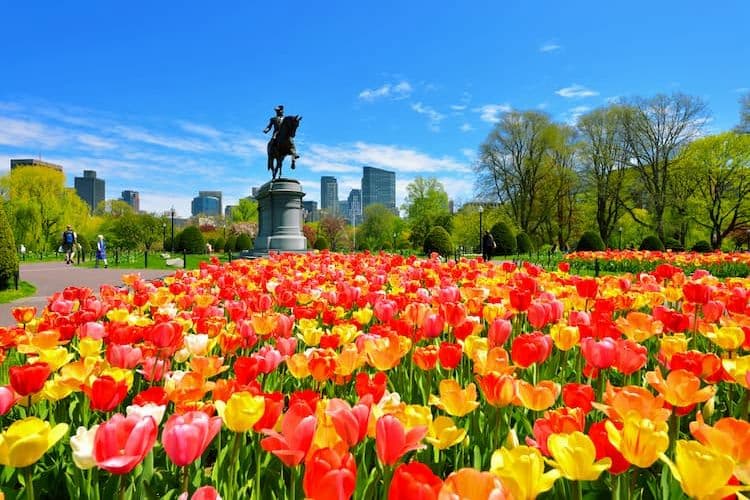 John F. Kennedy Presidential Library and Museum
If you're interested in 20th-century history, you'll want to add the JFK Presidential Library and Museum to your itinerary. Designed by renowned architect I.M. Pei, the museum lies on the Boston waterfront and includes projections, interactive displays, films, and artifacts about Kennedy's time in office.
Address: Columbia Point, Boston, MA 02125
Explore Boston's Rich History With Your Group
Boston is the perfect place to teach your class about the Revolutionary War or to learn about free Black communities in the 19th century. And if you want to focus on history instead of on traffic and parking, Boston Charter Bus Company can help. We provide charter buses operated by professional drivers to take your group anywhere you want to go in Boston. Just call us at 617-314-7577 to start planning your next historical tour.
Do you need to rent a charter bus?