A Group Guide to Arts & Culture Destinations in Boston
Boston is one of the most noteworthy cities in the United States, and for good reason. Offering some of the most elite schools in the county, the chance to experience some of the most iconic moments in American history, and exciting games for sports fans, there's something for everyone in Boston.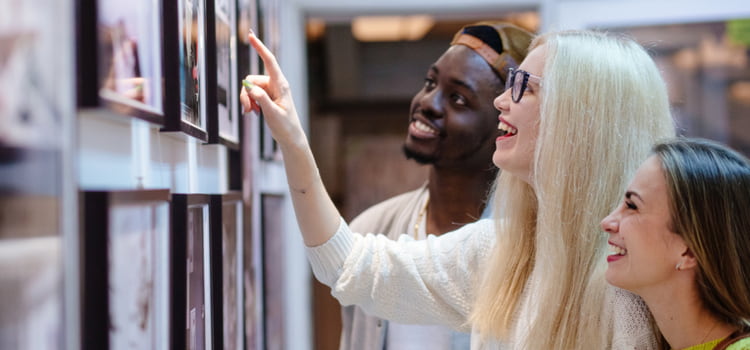 Those seeking to visit Boston for a little bit of arts and culture will be pleasantly surprised to learn it has plenty of opportunities. Boston offers some of the best museums in the world, numerous performing arts and visual arts venues, and even specialty museums that explore some of the biggest American cultural events of the last century.
A little nervous about the thought of navigating through a busy city like Boston? It can be difficult navigating a new city, and if you're visiting Boston with a group for a special event, worrying about logistics is probably the last thing on your mind. Boston Charter Bus Company is here to take some of that stress off your shoulders. Our modern and comfortable charter buses and minibuses accommodate all group sizes and needs, and you can call any time at 617-314-7577 for a free estimate on pricing.
Here are some of our top picks for arts and culture in Boston!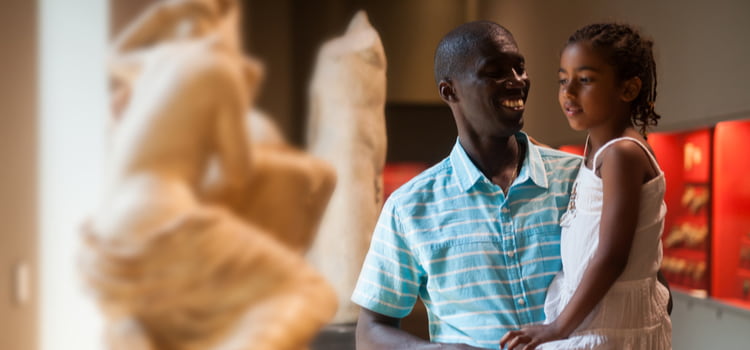 Art museums in Boston
Museum of Fine Arts, Boston
Founded in 1870, the Museum of Fine Arts in Boston is ranked in the top 15 largest art museums in the world and features more than 450,000 works of art. It features the largest collection of Japanese art in the world outside of Japan, featuring 100,000 pieces including paintings, ceramic pieces, and ukiyo-e prints.
Other highlights of the museum include Ancient Egyptian artifacts, Impressionist and post-Impressionist pieces by artists such as Monet and Van Gogh, and a collection of Native American works. The museum also features visiting galleries, with one example being Black Histories, Black Futures, which focuses on works by 20th-century artists of color.
Address: 465 Huntington Ave, Boston, MA 02115
The Institute of Contemporary Art
The Institute of Contemporary Art in Boston features both permanent and traveling collections of national and international artwork in a variety of mediums. 2021 featured "Figures of Speech" by Virgil Abloh. A mixed medium artist, her installation mixes and connects visual artists, musicians, graphic designers, fashion designers, and architects for a truly unique viewing experience.
The institute also has a seasonal art space called the Watershed, which is free to attend. The 2021 season featured work in the Watershed by artist Firelei Báez. Báez reimagined the gallery's space as the site of ancient ruins for an amazing piece of installation art. The Watershed's Harbor Room was recently occupied by artist Stephen Hamilton for the season, who explores uses of the color indigo with his art.
Address: 25 Harbor Shore Dr, Boston, MA 02210
Isabella Stewart Gardner Museum
This museum opened in 1903 by its namesake, Isabella Stewart Gardner. During her lifetime, Gardner served as an art collector, philanthropist, and patron of the arts. After her husband died, she set off to fulfill their dream of creating a space to share their treasures with the world. The result was a stunning museum in the style of a 15th-century Venetian palace.
Today, the museum still features its original stunning design and welcomes all types of artists and art. You can find contemporary art, as well as pieces from Gardner's original collection. There's also a beautiful garden with hanging flowers and Venetian-inspired accents to explore.
The museum is easily accessible by both the subway and the bus, and there are also parking lots available for your charter bus to park.
Address: 25 Evans Way, Boston, MA 02115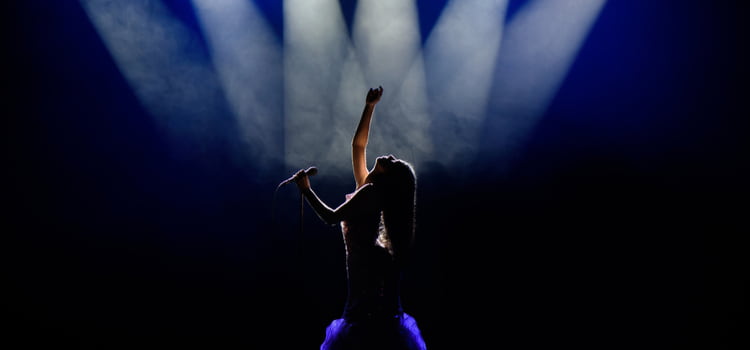 Performing arts in Boston
Boch Center: Wang Theatre
The Boch Center boasts the title of New England's largest cultural venue. Its Wang Theatre puts on some of the best shows in the country, from the smaller shows by new artists to more well-established shows.
Depending on the time of year you visit Boston, you can enjoy seasonal favorites like A Christmas Story. Other past great shows include Rain: A Tribute to the Beatles and Rent during its 25th anniversary farewell tour.
Address: 270 Tremont St, Boston, MA 02116
Boston Center for the Arts
Visit Boston's South End to find the Boston Center for the Arts, a visual and performing arts complex that aims to educate and entertain the public about the beauty of art. The center features resident artists across a variety of artistic mediums and is home to the Boston Ballet.
The center puts on stage performances throughout the year. A previous show included work by choreographer Jenna Pollack, part of the Boston Dancemakers who included her show Work In Progress, a piece that grapples with the human experience and what is in our control.
Address: 539 Tremont St, Boston, MA 02116
Berklee Performance Center
Located inside the Berklee College of Music, you can visit this theatre for some of the best college-produced performances in the country. Two of the college's most popular events are the Singers Showcase and International Folk Festival, but it hosts different performances year-round.
The center also hosts visiting artists; one of the visiting performers for the 2021 season was Zucchero, a singer and one of Italy's most acclaimed international artists. Visit during the holiday season for shows such as A John Waters Christmas, a comedy show fondly dubbed "a loony St. Nick for Christmas crazies."
Charter bus tip: Parking on college campuses can be a little tricky, so consider letting your charter bus pick your group up and drop them off again for a smoother experience at the center.
Address: 136 Massachusetts Ave, Boston, MA 02115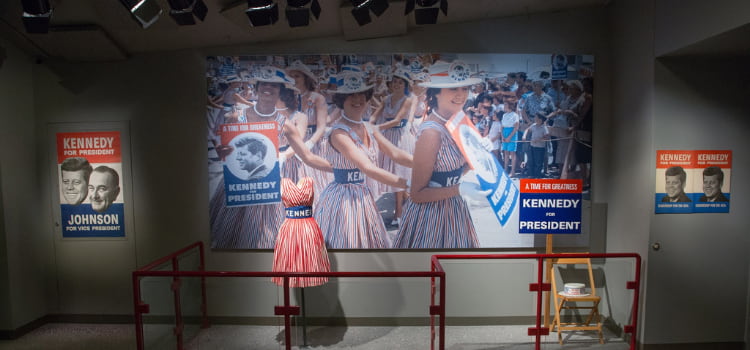 More arts and culture in Boston
John F. Kennedy Presidential Library and Museum
John F. Kennedy served as one of the youngest and most influential presidents in history, and his wife, Jackie Kennedy, was one of the most beloved and iconic First Ladies and a major part of American culture. In 1979, the John F. Kennedy Presidential Library and Museum was opened to commemorate the life of Kennedy and his contributions to America.
The museum and library explore major points in the president's life and American culture, such as artifacts and papers from his campaign trail, exhibits on the Space Race and U.S. Space Program under his presidency, and clothing and artifacts from the First Family. You can also find a collection of documents in the library from Ernest Hemingway, an iconic American novelist who wrote some of the most popular works of fiction in the 20th century.
Tickets are currently limited to six people in a group at a time. Depending on your group size, it would be best to visit the museum in shifts and have your charter bus take the rest of your group to a different activity while some visit the museum.
Address: Columbia Point, Boston, MA 02125
Enjoy your time in Boston with Boston Charter Bus Company
Thinking about making Boston your next vacation with a group of loved ones? The buses we charter will help make your trip easy and fun, with modern interiors and upgrades to let you cruise through Boston in comfort and style with your group. Call us at 617-314-7577 and we will help make sure your trip is memorable with affordable and stress-free transportation.
Do you need to rent a charter bus?