Boston's Best LGBTQ+ Events and Hotspots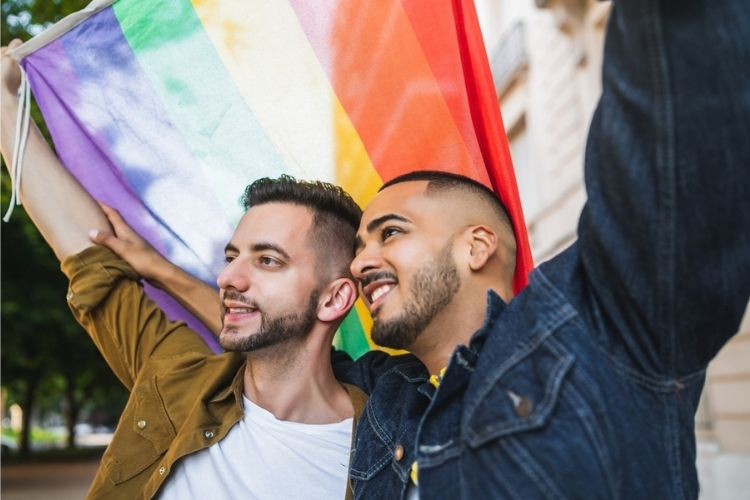 Boston has no shortage of venues, events, and local hotspots celebrating and welcoming the LGBTQ+ community. From renowned nightclubs to film festivals to musical performances and fitness studios, Boston's LGBTQ+ culture packs a punch with a line-up of fun, queer places to go and things to do in the city.
If you're planning a queer group trip, event, or gathering in Boston, Boston Charter Bus Company can get you safely around the city with private group transportation service. We'll pair you with the best type of charter bus for your group, whether you need a minibus or shuttle for a small crew or a full-sized motorcoach for a large group. No matter your travel needs, we'll make sure your LGBTQ+-centric trip goes off without a hitch.
LGBTQ+ Nightlife Venues & Events
From monthly nightclub takeovers to drag queen show staples, queer nightlife in Boston is legendary. If your favorite crowd of folks is ready to dress up, pile on the glitter, and hit the city streets in style, rent yourself a charter bus and get to any of these popular places to celebrate LGBTQ+ life from sundown to sunrise.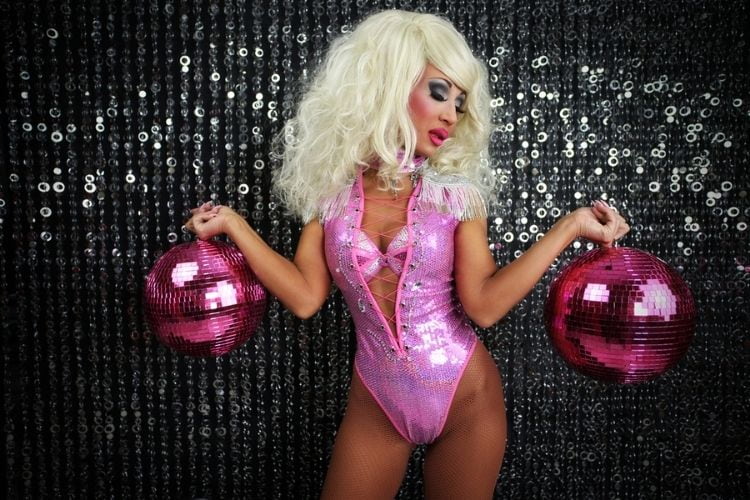 Club Cafe
Located in Boston's historic (and historically queer) South End, Club Cafe is where you'll want to go for great food, better drinks, and a never-ending lineup of LGBTQ+ parties and events. Check the calendar for queer brunch, bingo, comedy shows, and Drag Race Thursdays, where RuPaul super fans rally to watch, drink, and shamelessly judge live TV viewings of the show. If you need to shake that thing, DJ-led dance parties are hosted every Thursday, Friday, and Saturday nights.
Address: 209 Columbus Ave, Boston, MA 02116
Phone: 617-536-0966
Jacques' Cabaret
This famous LGBTQ+ haunt is Boston's self-proclaimed oldest running gay bar and drag queen cabaret, and well-worth planning an entire night around visiting. Rent a private shuttle for a bachelor(ette) party and go to one of their famous drag shows, like Miss-Leading Ladies on Saturday or Snatched Sundays! every Sunday night.
Address: 79 Broadway St, Boston, MA 02116
Phone: 617-426-8902
Midway Cafe
This laid-back live music bar in Boston's Jamaica Plain neighborhood is known in the LGBTQ+ community for Thursday night Queeraoke, a karaoke night much-loved by the ladies, and one of the longest-running LGBTQ+ events in the city. Any other day of the week, rally the troops for a line-up of Boston-based bands playing live music.
Address: 3496 Washington St, Boston, MA 02130
Phone: (617) 524-9038
Dragathon
Hosted by Boston's popular gay promoter and event producer, Gay Mafia Boston, this monthly drag spectacle is often graced by RuPaul's Drag Race winners, stars, and competitors like Trixie Mattell, Katya, and Plastique Tiara. It takes place on particular Sundays (like Halloween 2021), and tickets include entry to the afterparty at Hot Mess!, one of Boston's other most notable LGBTQ+ nightlife events. Check GayMafiaBoston.com for updates on when the next Dragathon is and how to nab tickets.
Royale Boston
Address: 279 Tremont St, Boston, MA 02116
Phone: 617-338-7699
Hot Mess! Sundays
Every Sunday, DJs turn up the queer anthems for dancing (drag) queens and LGBTQ+ nightlife connoisseurs. Hot Mess! (hosted by Gay Mafia Boston) is frequently found at Boston's Candibar, the two-room, colorful, and high-tech nightclub located in the Royale Boston nightlife complex. Keep an eye out for special "Hot Mess! XL" events that may spill out to the other two nightclubs in the complex: Royale and Legacy.
Candibar
Address: 275 Tremont St, Boston, MA 02116
Phone: 617-350-8772
Legacy Nightclub
Wednesday through Sunday, Gay Mafia Boston and Legacy host a different queer-centric event at this popular LGBTQ+ nightclub. If you want to brush elbows with a local drag starlet or RuPaul's Drag Race queen, book tickets for Serve! Thursdays, which spotlights a live drag performance and optional Meet & Greet tickets. More interested in dancing your butt off? Hit the dance floor at Bussdown Fridays.
Address: 79 Warren St, Boston, MA 02116
Queer-Owned Businesses, Restaurants & Hangouts
Maybe cage dancers and strobe lights aren't your scene? Not to worry. Boston is filled with LGBTQ+ community hotspots with a variety of tempos, so you're bound to find a welcoming space to match your speed. Here are a few queer hangouts worth checking out to get you started: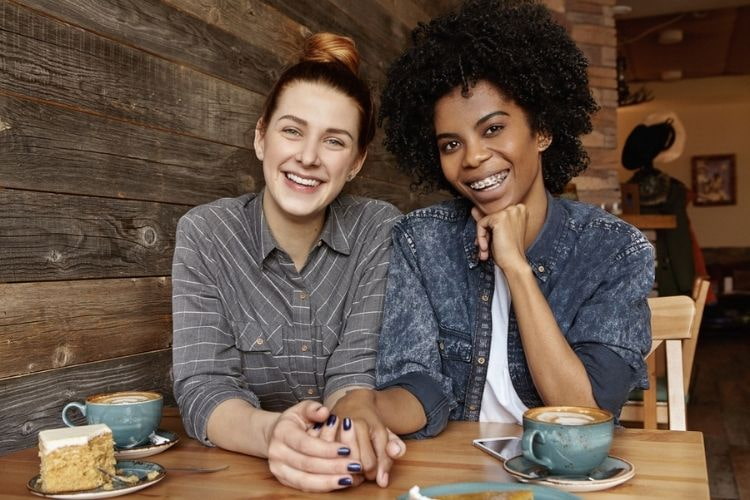 Dorchester Brewing Company
If you're here, queer, and looking for a beer, oh do we have an LGBTQ+ hotspot for you. Listed as one of our best breweries in Boston, the gay-owned Dorchester Brewing Company is a community hub located on the cusp of Boston's South End and Dorchester. Rent a charter bus and take your group here for a queer event in their taproom, like Hump Day Trivia and Wicked Retro Game Night, or book their private venue space for a "hopping" party in their Hopservatory, their rooftop greenhouse open year-round.
Address: 1250 Massachusetts Ave, Boston, MA 02125
Phone: (617) 514-0900
Gilded Studio
This queer-owned fitness studio provides empowering and fun pole dance fitness classes for everybody (and every body) in a safe and welcoming space. Though Gilded Studio is not accepting private parties during the COVID-19 pandemic, they typically rent their studio space for private rehearsals, workshops, and classes. In the future, you can rent a private charter bus and plan a fun, queer bachelor(ette) party, team-building experience, or birthday party here.
Address: 540 Tremont Suite 6, ​Boston, MA, 02116
Phone: 617-903-7653
Cathedral Station
If you're a sports fan in Boston with a queer eye for where to watch the game, look no further. Cathedral Station is a gay sports bar and neighborhood pub in the South End where Red Sox, Patriots, Bruins, and Celtics fans can gather to yell at TV screens and enjoy pub grub in a welcoming, LGBTQ+-friendly atmosphere. On the next big game day in Boston, transport sports fans and fanatics here for a private party to cheer on your favorite team in their bar, dining area, or outdoor patio.
Address: 1222 Washington St, Boston, MA 02118
Phone: 617-338-6060
Diesel Cafe
Queer-owned and staffed Diesel Cafe is the place to go for a latte, scone, and queer eye candy just north of Boston in Somerville. LGBTQ+ couples and singles alike flock here to get caffeinated, share a Monkey Wrench sandwich (an addictive medley of turkey, avocado, cukes, toms, dijonnaise, and greens on focaccia), play a round of pool, and enjoy an easy day together. This cafe is so well-loved that they even host a blog called Diesel Love Stories dedicated to the community's stories of family, friendship, first dates, and finding a safe space.
Address: 257 Elm St, Somerville, MA 02144
Phone: (617) 629-8717
Boston LGBTQ+ Arts & Culture Events
Celebrate the talent and creativity of the queer community with the best of LGBQT+ arts and culture in Boston. As of writing (September 2021), many productions are postponed or virtual due to the ongoing COVID-19 pandemic, but sign up for a newsletter or check in on the event calendars for any of these amazing organizations to stay connected and plan a private group trip for the next live, in-person show that strikes your attention.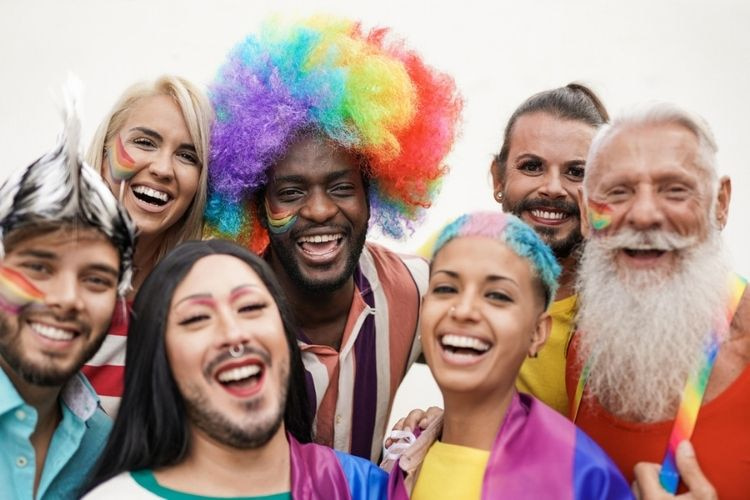 The Theater Offensive
This performing arts company is dedicated to presenting liberating art by, for, and about queer and trans people of color. TTO produces a unique line-up of shows featuring a variety of artistic expressions, from one-act plays and poetry readings to tantric workshops and drag makeup tutorials. Performers, troupes, and ensembles are currently showing for audiences via streaming online, but check back on their 2022 event calendar to plan a future group trip for a live show.
Address: Office Location, 551 Tremont Street, Boston, MA 02116
Phone: (617) 661-1600
Boston's Gay Men's Chorus
Since their founding in 1982, the 200-voice ensemble of the Boston's Gay Men's Chorus has brought unparalleled musical experiences to Boston, New England, and beyond. After a 30-month hiatus during the ongoing COVID-19 pandemic, they plan to return to the stage during LGBTQ+ Pride Month in June 2022 for Disney PRIDE in Concert. Plan to rent a bus and head to Boston Symphony Hall to hear the BGMC sing reimagined Disney favorites with inspiration from iconic musicals like The Little Mermaid, Mary Poppins, and Lion King.
Disney PRIDE in Concert – JUNE 2022
Address: Boston Symphony Hall, 301 Massachusetts Ave, Boston, MA 02116
Phone: BGMC Box Office, 617-542-7464
Wicked Queer
Founded in 1984, Wicked Queer (previously known as the Boston LGBT Film Festival) is the city's premier LGBTQ+ film and movie showcase. In 2021, Wicked Queer showed their 37th edition digitally through ArtsEmerson Virtual Cinema and The Brattlite, a virtual cinema through The Brattle Theatre, but in past years, films were screened in-person at major art hotspots in the city. Keep in touch for when and where the 38th edition will premiere in 2022 so you can rent a charter bus to safely travel to an in-person viewing at the Museum of Fine Arts, Institute of Contemporary Art, or Emerson College's Paramount Theatre.
Wicked Queer 2022 – TBD
Address: 955 Massachusetts Avenue, No. 361, Cambridge, MA 02139
Email: hello@wickedqueer.org
Book Private, Safe Group Transportation in Boston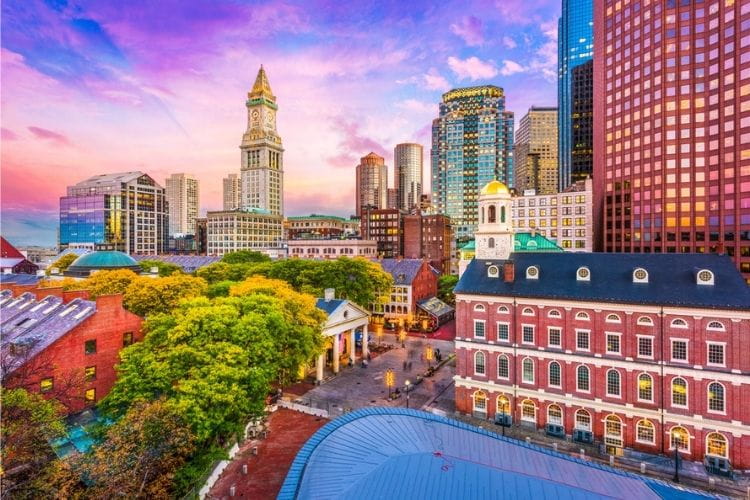 Ready to start planning your next LGBTQ+ group outing in Boston? Call Boston Charter Bus Company at (617) 314-7577 to book premium, private group transportation in the city. We'll get you going to and from anywhere in the Greater Boston Area safely, comfortably, and on time.
Do you need to rent a charter bus?